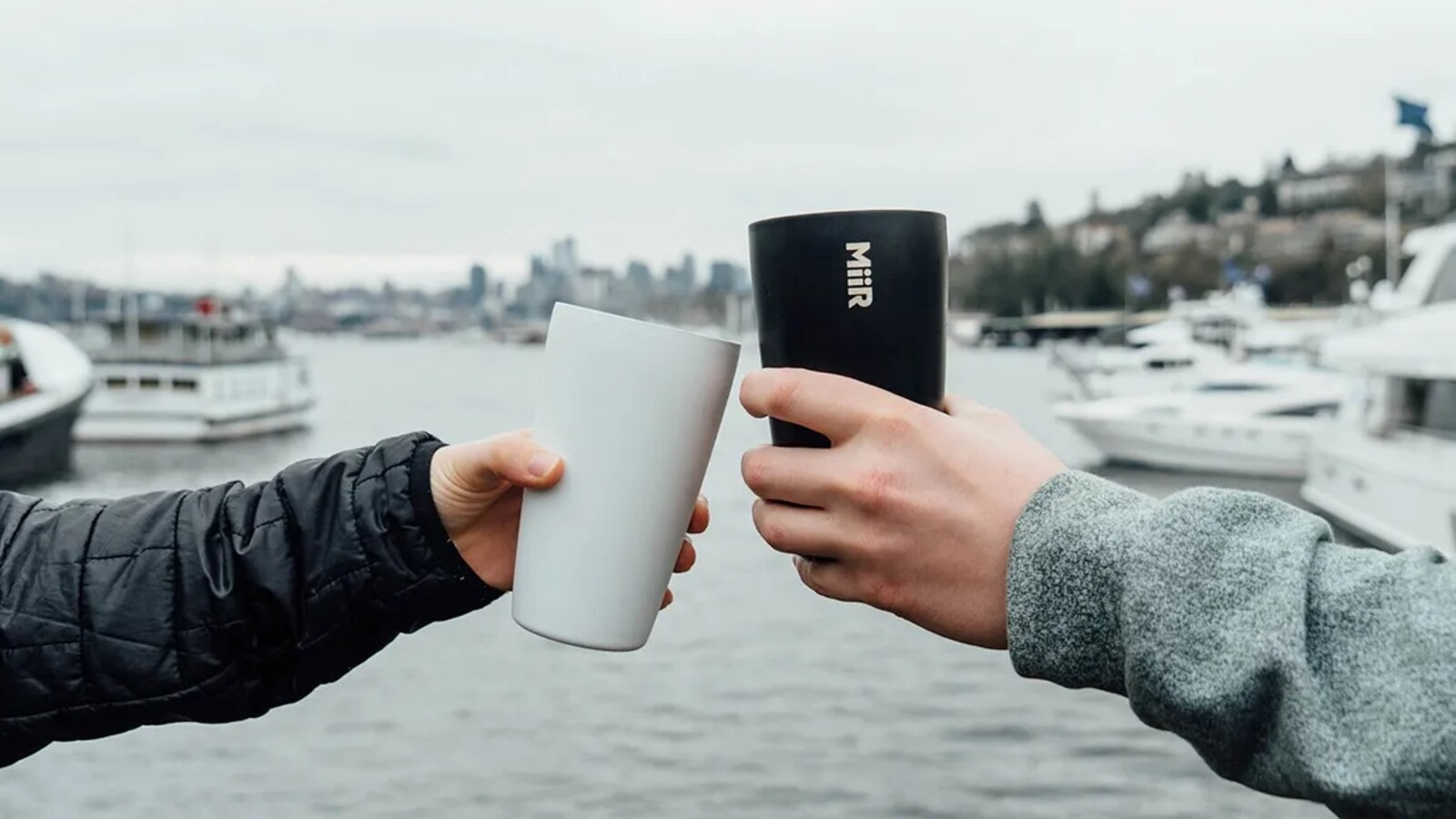 We may earn a commission for purchases using our links. Learn more.
Stop lugging around bulky, spill-prone travel mugs with these adventure-approved options. You don't have to sacrifice quality or convenience for on-the-go coffee anymore. These travel mugs are the ultimate solution for those who want to enjoy their favorite beverages without any spills or bulky tumblers. From your daily commute to outdoor adventures, these mugs are designed to keep your drinks hot and your journeys easy. Here's a breakdown of our top picks for the best travel mugs.
What We Looked For
Durability It's crucial to choose a travel mug that can take a hit without spilling or breaking. That's why a durable and dent-resistant material matters.
Style When picking a travel mug, aesthetics is important. It should showcase your personality while keeping your drinks hot.
Usability A travel mug should make sipping on the go enjoyable and hassle-free. That's why it's important that it's easy to hold, drink from, and walk with.
Functionality It's essential that a travel mug keeps your drink piping hot, fits into a cup holder, and has a lid that opens and closes easily.
Staff Pick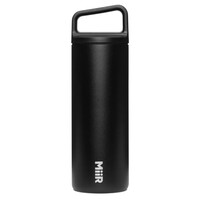 Wide & narrow mouth | Insulated | Hot & cold
On-the-go perfect with Thermo 3D® insulation to keep drinks hot/cold for hours.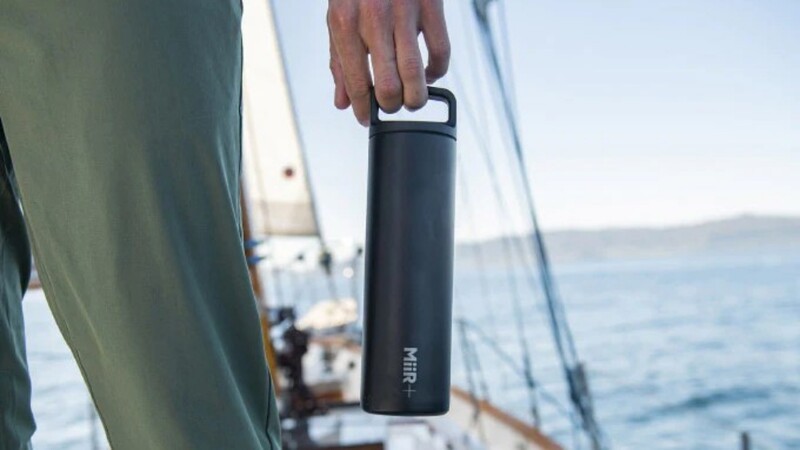 MiiR is all about the essentials: water, earth, and people. That's why they create top-of-the-line stainless steel drinkware for everything from coffee to beer to food, all designed to be easy to hold, spill-proof, and the perfect size for your cup holder.
MiiR gives you options because one size never fits all.
With a variety of different bottle types including Wide Mouth, Narrow Mouth, Bottles, Kids Bottles, and Climate+, there's a MiiR product for everyone who wants to stay hydrated on the go. All of their drinkware is double-insulated and has a sleek, contemporary design that comes in nature-inspired colors.
The best part is that MiiR drinkware can be paired with different types of lids to make walking and drinking spill-proof.
Staff Pick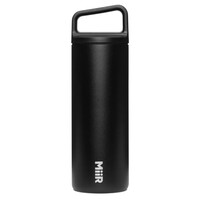 Wide & narrow mouth | Insulated | Hot & cold
On-the-go perfect with Thermo 3D® insulation to keep drinks hot/cold for hours.
Tested & Approved
MiiR creates top-of-the line travel drinkware that prioritizes usability, functionality, and style. They look great, feel great, and work great.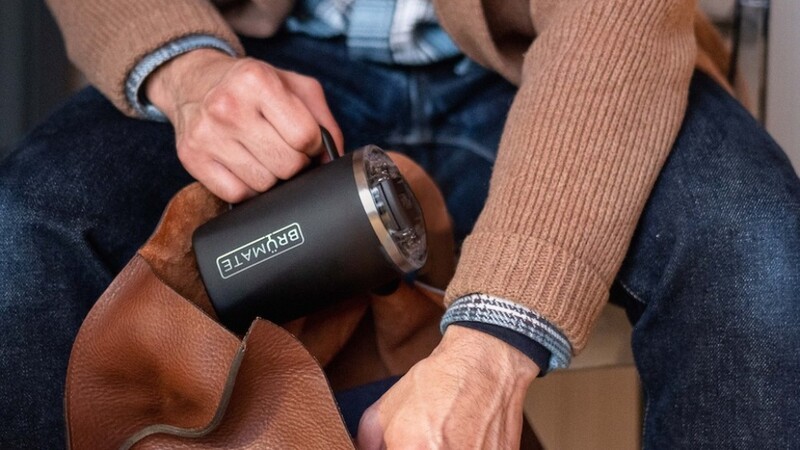 2) BrüMate
Enhance your on-the-go coffee game with BrüMate's travel mug. Not only is it 100% leakproof, but it's easy to hold too. In fact, the lid can be positioned in multiple ways, making it comfortable for both left- and right-handed people. You won't have to sip your coffee awkwardly. BrüMate's multipurpose travel mugs come in all different shapes, sizes, and patterns – including vintage floral designs!
Runner Up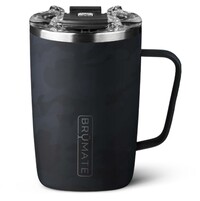 Easy-open/close magnetic lid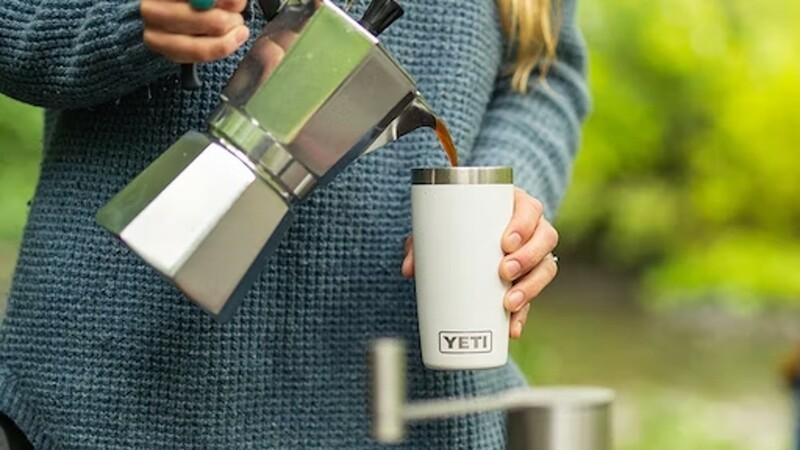 3) YETI
Looking for a travel mug that can keep up with your active lifestyle? The YETI Rambler comes with your choice of a straw cap bottle, straw lid mug, or a magnetic slider lid. These heavy-duty insulated mugs are designed to maintain the temperature of your drink, whether you prefer your caffeine steamy and hot or your water ice-cold. Choose an easy-open/close magnetic lid or a straw for sipping… and enjoy the convenience of a dishwasher-safe, cup-holder-friendly design.
Runner Up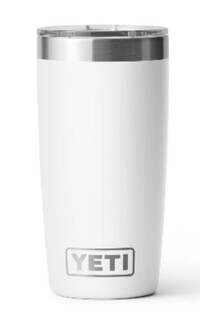 Easy-open/close magnetic lid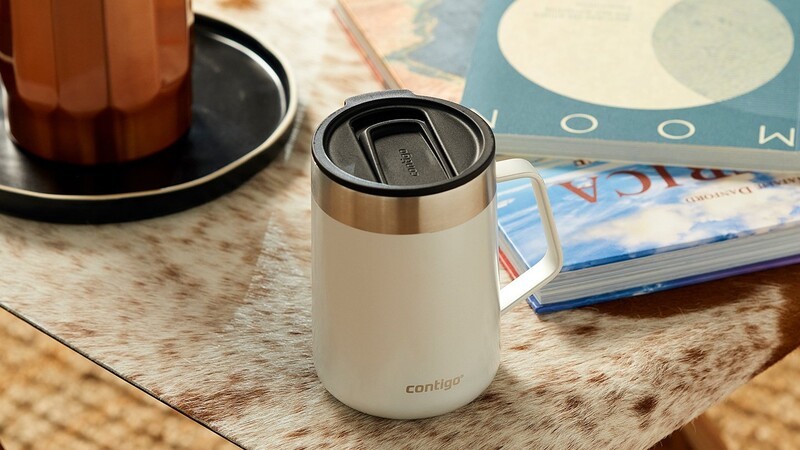 4) Contigo
Contigo's travel mugs are available in both handle and non-handle versions with a range of body and lid features to quench your thirst. Perfect for those on the go, whether you're commuting, exploring a city, or traveling the world. These insulated coffee mugs keep your drinks hot for hours and are designed to be used with just one hand. The best part – they all fit in your cup holder… even with their handles.
Runner Up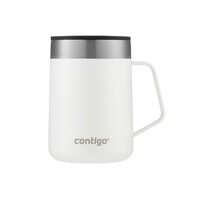 Handle & non-handle | Fits in cup holder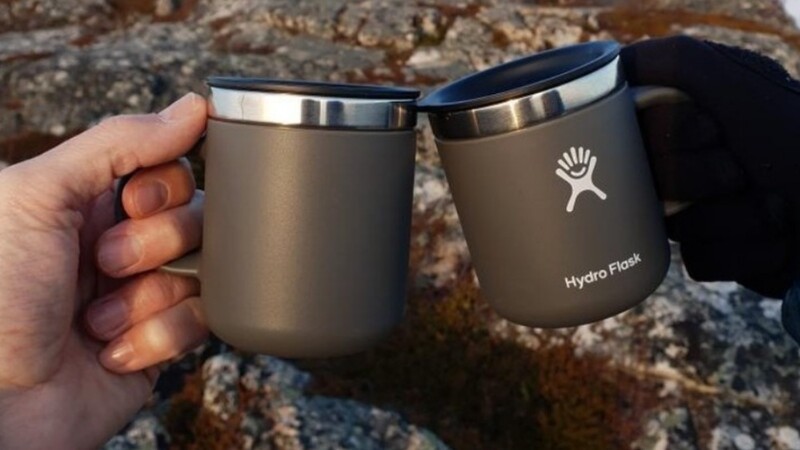 5) Hydro Flask
Hydro Flask brings nature-inspired designs to their products, including their insulated travel mugs that keep your favorite beverages hot for up to 6 hours. Refillable and reusable, it has a spill-stopping insulated press-in lid and double-wall insulation to retain heat. The closeable lid is splash-resistant and straw-compatible, while the soft touch exterior ensures a comfortable grip. Made with pro-grade stainless steel, these travel mugs are durable, BPA-free… and your drink stays tasting like your drink, even after 6 hours.
Runner Up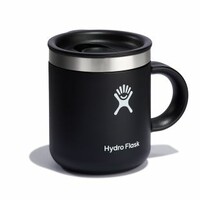 Versatile lid | No weird tastes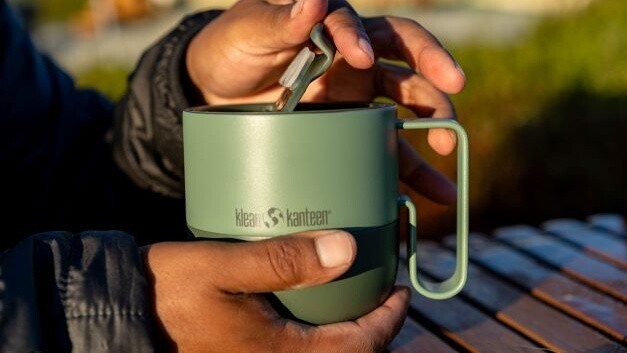 6) Klean Kanteen
Sip sustainably with travel mugs from Klean Kanteen! This family-owned company cares for the planet and takes steps toward lessening their environmental footprint. Their travel mugs, in the Rise collection, are made with 90% recycled stainless steel and have a nature-inspired ergonomic design. These mugs are built to last with climate-controlled insulation and a chip-resistant finish.
Runner Up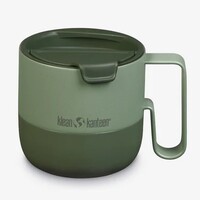 90% recycled steel | Family-owned
Why MiiR is My Top Pick
As someone who is constantly on the move, a spill-proof and leakproof travel mug is essential in my day-to-day.
MiiR creates lightweight drinkware that fits comfortably in your hand, and their range of easy-drink lids make multitasking easy. The sleek and minimalist designs of each tumbler, bottle, and mug are modern and make me feel cool and sophisticated.
Made for busy-bodies, MiiR's double-insulated interior keeps coffee hot for longer, so you can still enjoy it even hours later. Whether you put it down on your desk or forgot it in your car, your drink will stay fresh and warm — or cool!
So if you want a travel mug that can handle moving around, looks sophisticated, and keeps your coffee hot, consider MiiR.
Staff Pick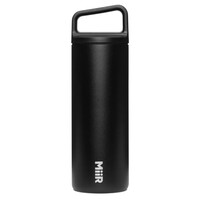 1-2 Day Shipping | Lifetime Warranty on Defects
A cool-looking travel mug that keeps your coffee steamy — even when you forget about it.
Read more