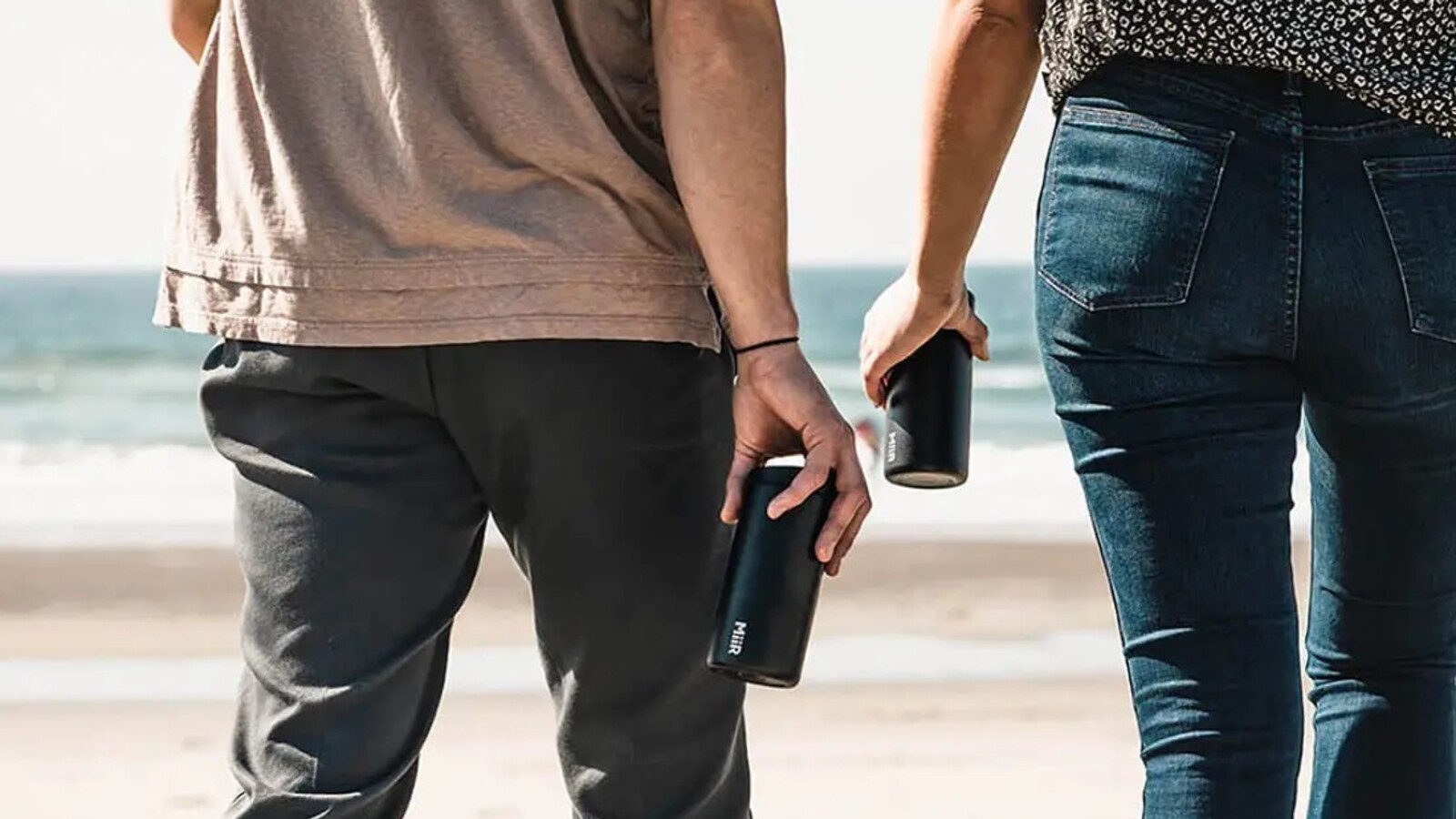 We may earn a commission for purchases using our links. Learn more.
Say goodbye to wasteful disposable cups and sip with sustainable insulated coffee mugs! With so many options out there, finding the perfect one for your caffeine cravings can be a challenge. That's why we've rounded up the top 10 insulated coffee mugs, factoring in things like insulation, durability, and style. Whether you're a busy commuter or a picky about your pour-over brew, we've got the mug that's perfect for you.
What We Looked For
Durability A strong, dent-resistant material is important to keeping your mug looking good even when battered by daily use.
Sustainability Keeping your coffee warm saves energy, but isn't it nice when that mug was made from eco-friendly and sustainable materials too?
Style Style matters and anybody who says otherwise is wrong. Having multiple options for different activities is a plus.
Usability Is it easy to sip from? Easy to walk with? Easy to pack in a bag or slot into a cup holder?
Staff Pick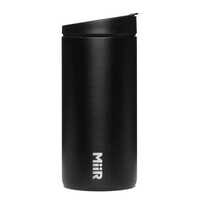 Sleek Look | Insulated | Spillproof
Spill-proof and insulated reusable mug keeps coffee hot longer.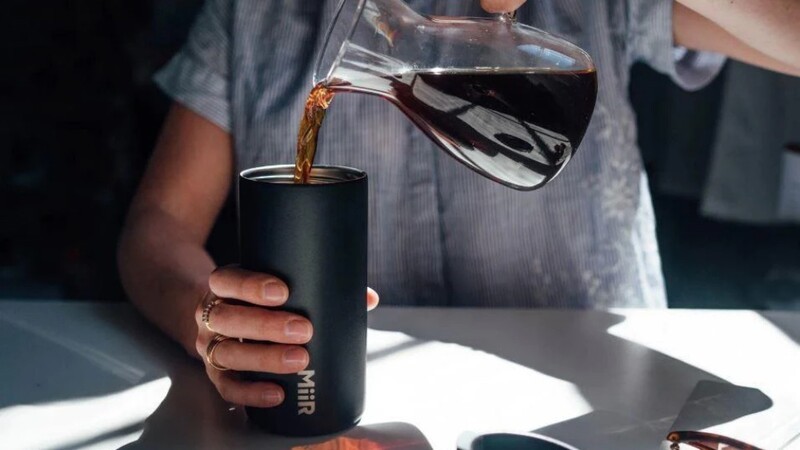 MiiR has your needs covered with stainless steel vessels that are easy to hold, spill-proof, and fit in your car's cup holder. With the Flip Traveler, you can keep your coffee hot for longer thanks to its insulated leakproof lid and Thermo 3D double-wall vacuum insulated design. Its hardshell powder-coated exterior is both tough and sleek-looking. The best part: every MiiR product purchase contributes towards funding non-profit organizations that strive to empower communities and promote the well-being of our natural environment.
Staff Pick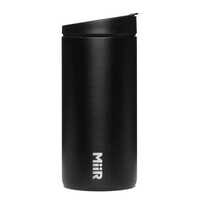 Sleek Look | Insulated | Spillproof
Spill-proof and insulated reusable mug keeps coffee hot longer.
Tested & Approved
MiiR drinkware is designed to give the best combination of usability, sustainability, & style. Every reusable mug is carefully manufactured to make you feel good about enjoying coffee on the go.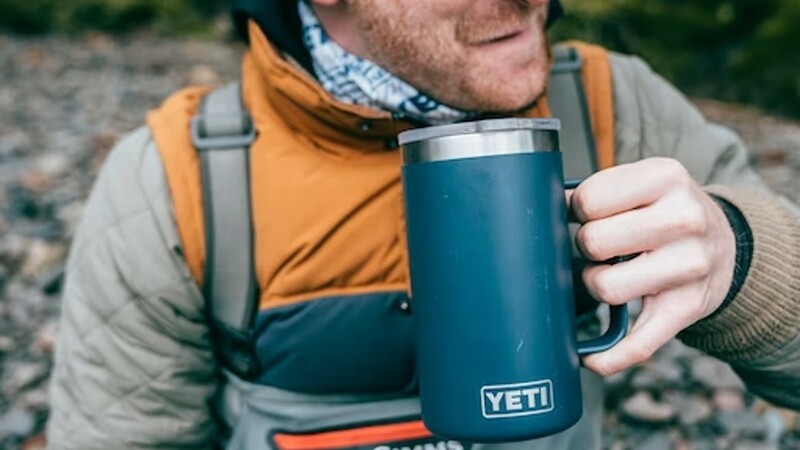 2) YETI Rambler
Perfect for coffee enthusiasts, the Yeti Rambler is a tall insulated mug with a sizable handle. Whether you're camping, working, or at your kid's soccer game, it's a great reusable coffee mug. It's crafted from tough stainless steel, so it won't break if you accidentally drop it. And the MagSlider Lid makes sipping easy but keeps leaks container. And it's all dishwasher-safe!
Runner Up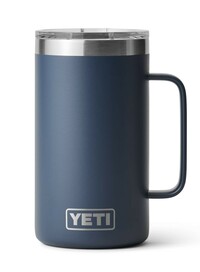 Magnetic Lid | Dishwasher-Safe | Strong Handle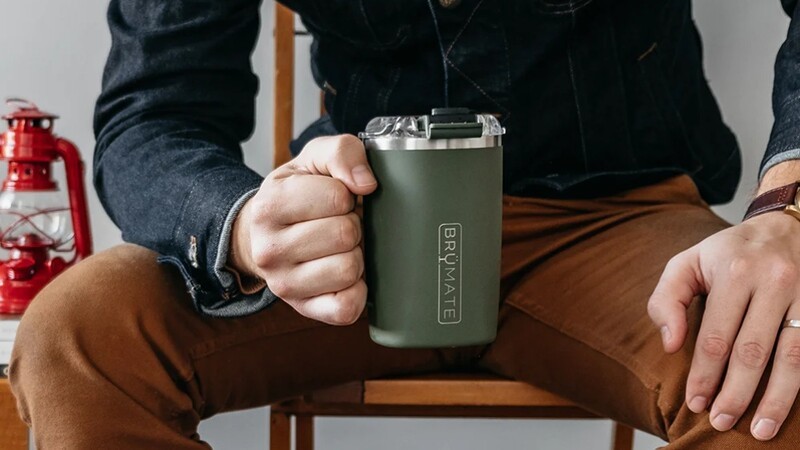 3) BrüMate Toddy
This 100% leakproof insulated mug is a game-changer in the world of travel cups. Conveniently, the lid can be twisted shut in both directions, making it ideal for both left- and right-handed people. And the non-slip base keeps it from sliding around. Choose from multiple sizes and colors, and take it with you on-the-go, or just relax at home with your favorite hot cuppa. Plus, it will keep your coffee fresh and hot for up to 4 hours.
Runner Up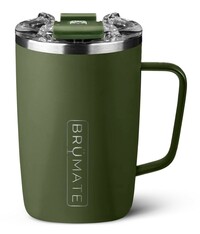 100% Leakproof | Right & Left Handed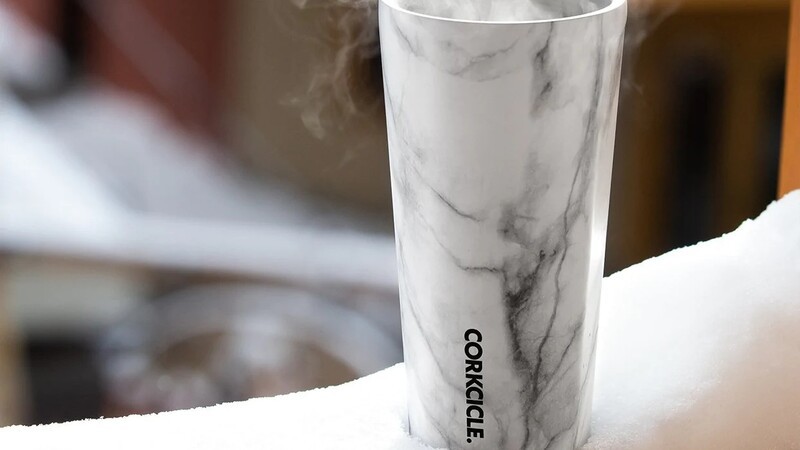 4) Corkcicle Origins Tumbler
This triple-insulated stainless steel tumbler is available in a range of eye-catching patterned colors, all boasting a smooth matte finish. It keeps your drinks refreshingly cold for over 9 hours or piping hot for up to 3 hours. With its shatter-proof, crystal clear sliding lid, stay-put silicone bottom, and easy-grip flat sides, this tumbler is not just stylish, but also practical.
Runner Up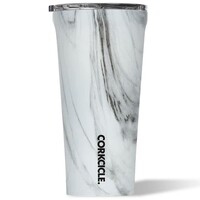 Lots of patterns | Tripple insulated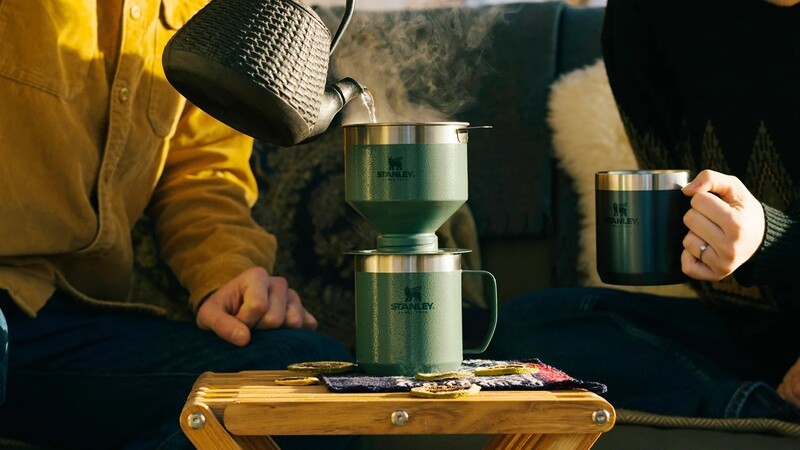 5) Stanley Classic Legendary Camp Mug
The Legendary Camp Mug by Stanley lives up to its name. It's made with stainless steel and has double-wall vacuum insulation. This means it keeps your coffee hot for a while — 1.5 hours! The press-fit lid stops your coffee from splashing around while you're walking, hiking, or hanging out by the campfire. And its handle makes it comfortable to hold. This coffee mug basically encourages a sip and walk! The best part: Stanley offers a lifetime warranty to ensure this classic mug stays legendary.
Runner Up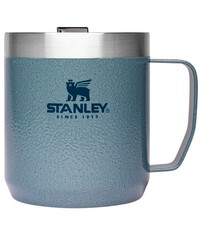 Splash-proof lid | Lifetime warranty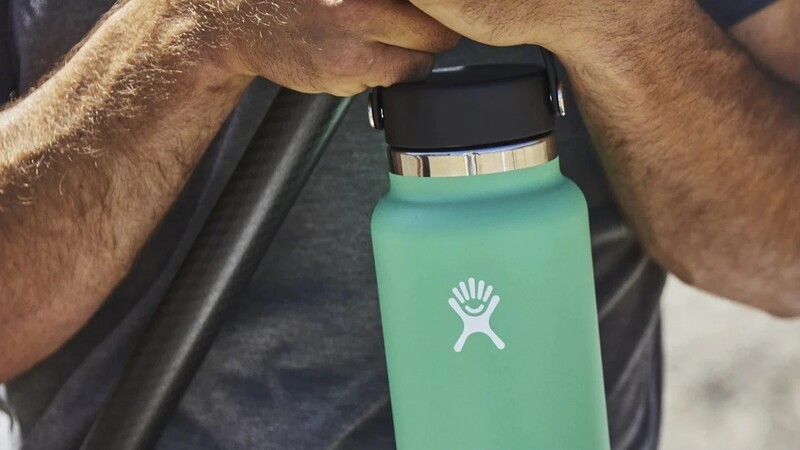 6) Hydro Flask 20 oz Coffee with Flex Sip Lid
Bring your brew wherever you go with Hydro Flask's 20 oz wide-mouth coffee mug. In fact, its easy-sip lid has a built-in handle, making it super easy to carry this mug around. Made from stainless steel and double insulated, this canteen keeps your drinks hot for up to 12 hours. You can pick from 10 different colors and even choose to personalize your new mug with engravings.
Runner Up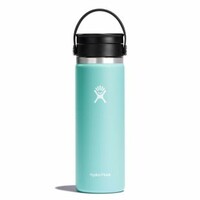 Carry handle | Optional engraving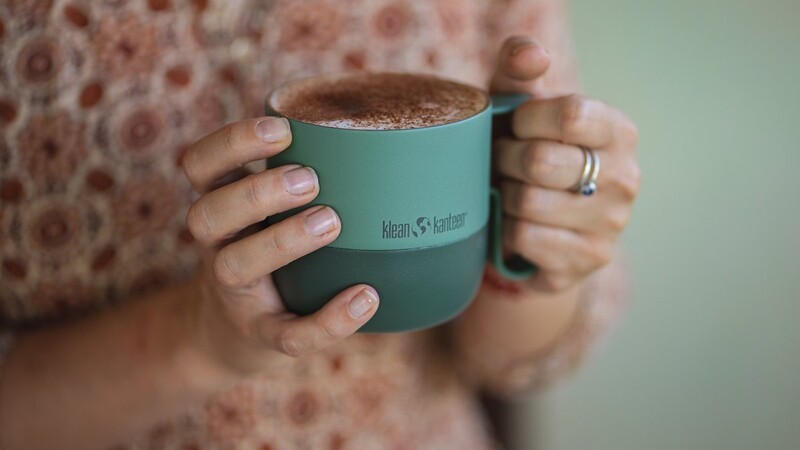 7) Klean Kanteen 14 oz Rise Mug
Use Klean Kanteen reusable coffee cups to sip sustainably! This family-run business is concerned about the environment and works to reduce its carbon impact. Their Rise range of coffee mugs have an ergonomic shape that fits your hands, and they use 90% recycled stainless steel. With an insulated design and a scratch-resistant coating, these mugs are made to last. Pick from five different shapes and sizes.
Runner Up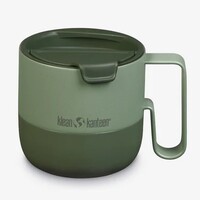 90% recycled steel | 5 shapes/sizes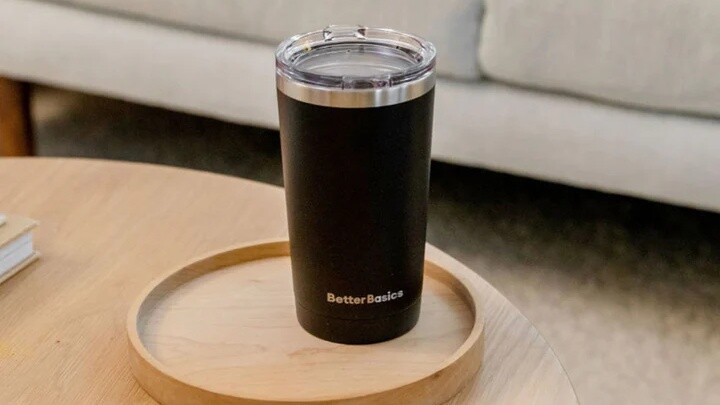 8) Better Basics The Ever Mug
This eco-friendly insulated mug lets you relish your favorite hot beverages without creating unnecessary waste. It's the perfect companion for your coffee fix! Crafted from sturdy and fully recyclable steel, this mug is an excellent choice for sustainability. Moreover, it can maintain the temperature of your drink for up to 12 hours, ensuring that you can enjoy it all day long.
Runner Up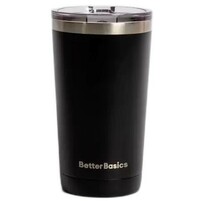 100% recyclable | Hot for 12 hours
9) Fellow Carter Move Mug
This mug really does justice to the coffee it contains. Its slim profile and snap-in splash guard are perfectly tailored to your on-the-go lifestyle. You can savor your coffee to the fullest while on the move – without spilling it. It's crafted from BPA-free plastic, 18/8 stainless steel, and has a ceramic coating on the inside that protects the true taste of your coffee.
Runner Up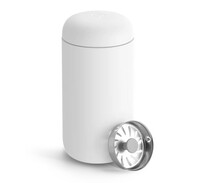 Snap-in splash guard | Ceramic interior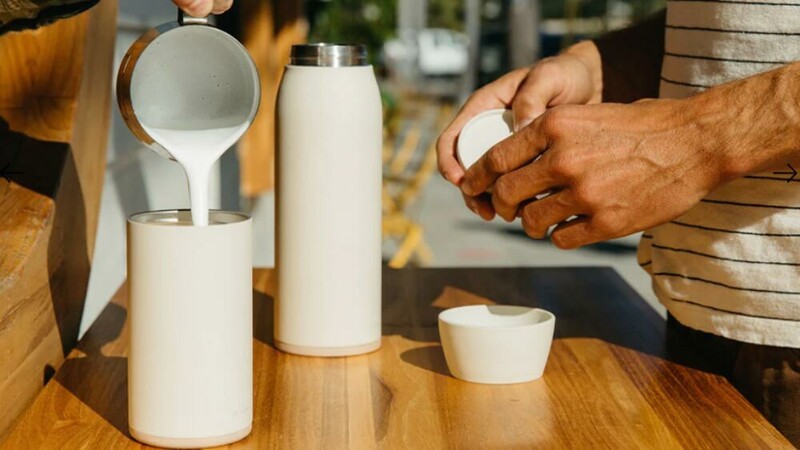 10) Hitch Bottle and Cup
Like the convenince of a cup you can hold in your hand, but need more than just a single cup of coffee to get through the day? Hitch's Bottle and Cup lets you have both, all in one! It has a cup that nests into the base of the bottle, letting you have it both ways. Both the cup and bottle are made from power-coated stainless steel and are insulated to keep your drink hot or cold ofr up to 12 hours. The inner bottle even pops out for easy cleaning!
Hitch is committed to sustainability and reducing their carbon footprint. They have a recycling program that rewards customers with a discount credit for returning their used bottles and cups when they're ready to upgrade.
Runner Up
2-in-1 Bottle and Cup | Convenient carry
MiiR is a Winner in My Books
I slowly sip on one cup of coffee all day long, so an insulated mug is a necessity.
An insulated mug keeps coffee warm for way longer than a traditional mug. MiiR not only double-insulates all of their hot drinkware, but they every cup they make is aesthetically pleasing too. Their sleek and minimalist designs are totally Instagram-able.
Miir doesn't overlook the finer details. They have a whole bunch of lids to choose from to make sipping on a hot brew on the go easy. Whether you're walking, hiking, or cheering your partner on at their soccer game, your coffee won't spill. Plus, they fit in most cupholders.
So if you're looking for a sustainable insulated coffee mug that keeps your beverages steamy, comes in a bunch of earthy colors and designs, and fits in a cup holder, consider MiiR.
Staff Pick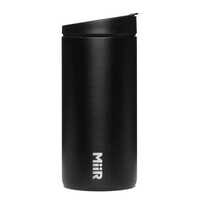 1-2 Day Shipping | Lifetime Warranty
Finally, an insulated coffee mug that keeps your drinks hot for hours. Miir has an eco-friendly stainless steel design, double-wall vacuum insulated interior, and stunning earthy-toned finish.
Read more