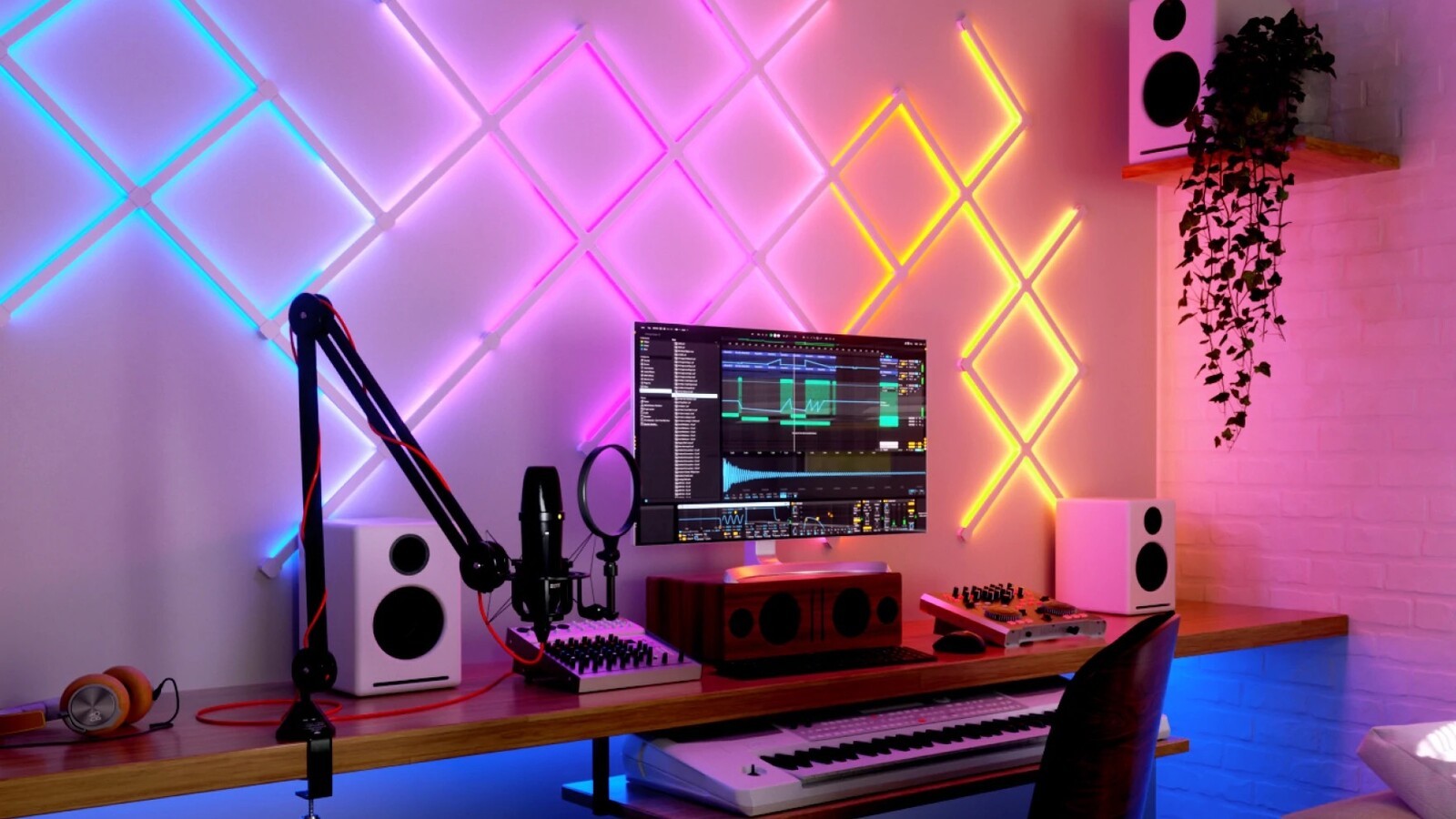 We may earn a commission for purchases using our links. Learn more.
The world of lighting has changed so much in the past twenty years, but things are a lot more exciting than just swapping incandescents for LEDs — your lights can be colorful and smart! No longer do you have to be content with just a mere on or off, now you can set colors and timer and motion controls and all sorts of "smart" actions and controls. What was once the realm of tech nerds is now easy and accessible for even the most novice of buyers.
How We Picked
Ease of use What good is a smart light if it's a pain to use? Lights should just work.
Variety It's not enough to just have bulbs — light strips, bars, lamps, and all variety of fixtures functional and decorative make the difference.
Interconnectivity We increasingly have more and more smart things in our homes, and it's important that they all work together.
Price There's no ignoring that smart lights are more expensive than regular dumb bulbs, but you still shouldn't have to break the bank to light your life.
Smart lighting was once a neat but niche market, but now it's showing up in homes big and small. And there's much more than just screw-in light bulbs — you can get light strips, accent bars, lamps, panels, and so much more variety.
What differentiates smart lighting from other lighting systems that may offer remote control is connectivity and automation. You can find dozens of color-controllable light strips online with cheap little remotes, but a light-strip you can control via your phone and set to turn on and off based on other triggers? That's what makes it smart. And when these lights can work in tandem with each other and even other devices in your house, well now we're talking real smarts.
These features bring some surprising benefits. A single switch can be used to turn on all of the lights in a room, even if they're not on the same circuit. A timer can dim the lights as bedtime approaches, helping ease your mind and body into a more restful state. Setting up a motion sensor or door sensor can automatically turn on the lights when you enter a room and turn them off when you leave. You can even use voice assistants like Alexa or Siri to control the lights with your voice.
There are many options when it comes to smart lighting, but not all are created equal. Some well-known companies have made some surprisingly bad smart lighting systems, while smaller brands have created amazing ecosystems of hardware and software but are flying under the radar. But which is which? It's hard to tell just be looking at them, so let's have a look at the best smart lighting systems so you can decide which is for you.
Nanoleaf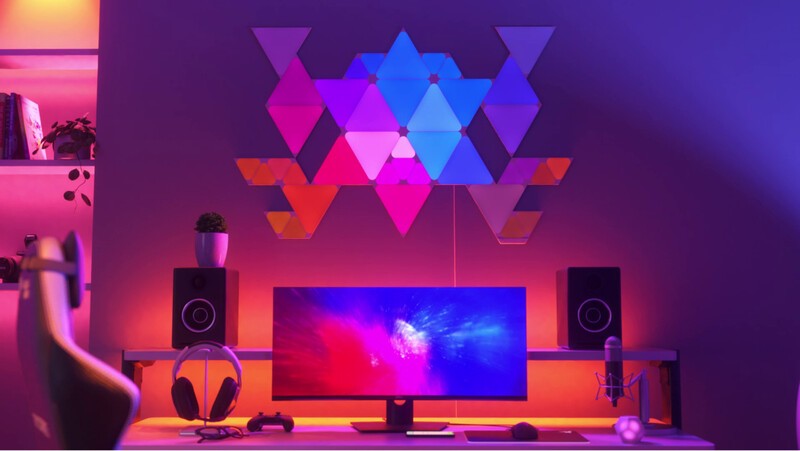 Nanoleaf was never content to make just bulbs and light strips. In fact, their first lighting product wasn't even in that ballpark — Nanoleaf's specialty is in LED light panels that you can arrange and control on all the surfaces of your home to your heart's content. The panels come in shapes like hexagons, triangles, and squares and you can mix-and-match them the build the lighting layout of your dreams. You can even wrap the lights around corners to fill the whole room with color. While these light panels look best turned on, you can also get options like the black triangles for a stunning contrast look or hexagons with a warm translucent wood grain finish.
What makes Nanoleaf stand out is that it knows what shape the lights are all in.
But there's more! In addition to the panels, Nanoleaf's Lines kits let you work in 11-inch light bars that bounce light off whatever surface you stick them too. If you have existing fixtures and lamps in your house, Nanoleaf also makes standard threaded E26 bulbs you can screw in that will join your whole Nanoleaf system. And if adding a long beam of light is on your wish list, they have LED light strips too.
What really makes all of this stand out is that the Nanoleaf system can detect what's plugged in where on these expanses of light panels and figure out what shape it is in. And then you can control the lighting all over that panel, throwing in a splash of red here, or a dash of bright blue in that corner. The panels are also touch sensitive and can be controlled via the Nanoleaf app on your phone or various voice assistants. If you're looking to build a broader smart home, Nanoleaf is broadly compatible with many existing home automation systems.
Coming in 2023 from Nanoleaf will be an expansion beyond the lights themselves, with new Matter-compatible switches and a new software called Nala that will learn from your daily usage patterns to develop automations for you.
Functional and decorative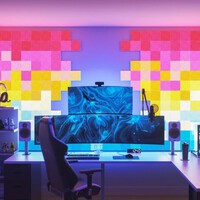 Highly unique lighting options
Nanoleaf takes the cake when it comes to unique smart lighting. Not only do they offer traditional screw-in bulbs and LED light strips, but you can get smart lighting in various LED panel shapes to deck out your walls in stunning fashion.
Philips Hue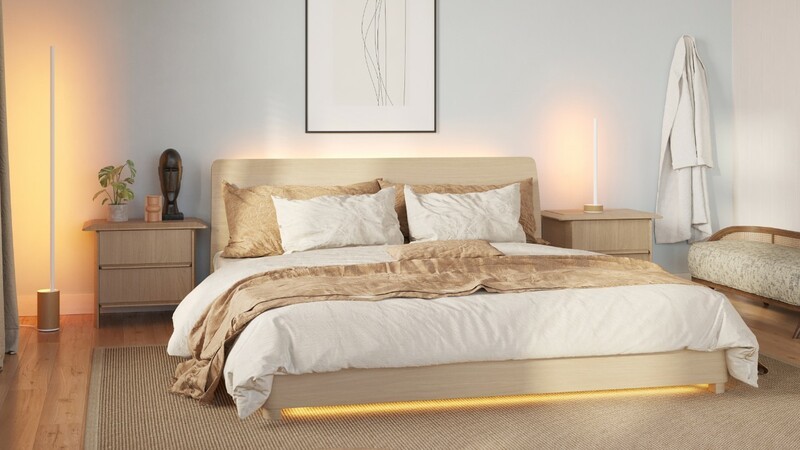 Philips Hue is the granddaddy of consumer-grade smart lighting, and they've been at it long enough that they are masters at the craft. They offer a huge array of connected lighting solutions, including bulbs with fittings other than the standard E26 screw, shapes including spotlights, globes, and candelabra, and even visible filament bulbs for those that want the retro look of a glowing coil but still want all of the modern conveniences.
Bulbs, sconces, lamps, strips, string lights, and more — Hue offers a wide range of smart lighting choices.
Beyond that, the Hue system includes ceiling-installed downlights, sconces and outdoor flood lights, colorful lamps, light strips, and even string lights to decorate your home for the holidays.
But what really makes the Hue lights such an impressive system is the comprehensive set of controlling gadgets you can add on. There are modules to install behind your existing light switches to add smart controls without changing your whole house, motion sensors to automate the lights to your comings-and-goings, smart plugs to extend your reach beyond just light bulbs, wireless switches you can put anywhere, and even an HDMI scanner you can put between your game console or streaming box and your TV that can see the colors going to your screen and blast those out to the lights in your room.
The Philips Hue system is a comprehensive smart home lighting solution, though it's not cheap — the least expensive option is a $15 bulb that only does warm white at a modest 1100-lumen brightness. Getting into fancy shapes and colors and styles and it suddenly gets pretty pricey to light up your house. But with Hue's long reputation for quality and reliability you get what you're paying for.
Versatile and trusted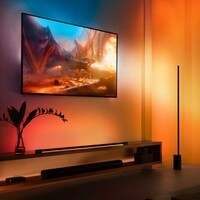 Smart bulbs for every occasion
With more lighting options than you'll ever need, Philips Hue easily integrates into any existing home lighting setup — and when you're ready you can go next level and beyond.
Lifx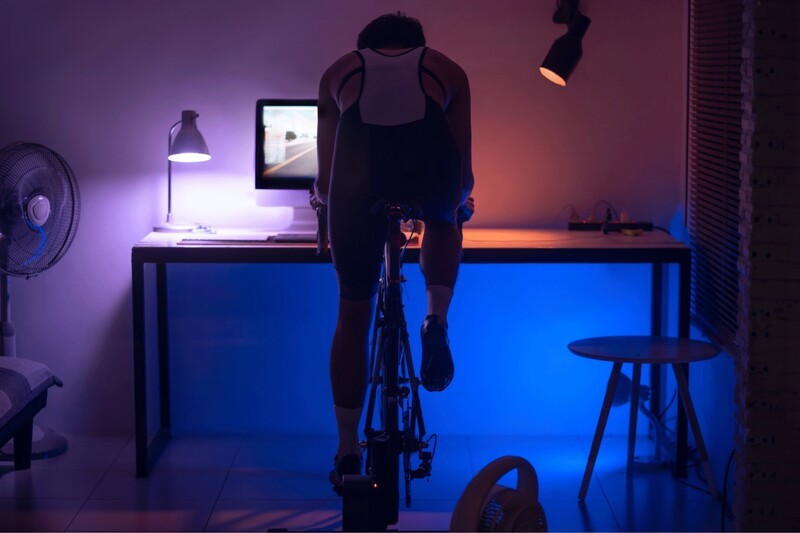 Where other smart light companies zigged, Lifx decided to zag. The usual thing with smart lights is that you screw in a bulb, pair it with a hub, and then play with the color and brightness and such. Nope, not Lifx. First up, Lifx is going hub-free and instead connects directly to your home Wi-Fi network. But the really cool part is that several of Lifx's bulbs allow you to set multiple colors in a single bulb.
Lifx's Polychrome tech lets you set different colors for different parts of the light.
This "Polychrome Technology" stands out by letting you set a unique mood without having to go wild installing a bunch of smart lights all over the room. Even the smallest candle-bulb light has 26 individual zones you can set color on. That customizable color tech extends to Lifx's lightstrips and their extendable Beam light bars.
Lifx even has unique Clean bulbs that can emit a "high-energy visible light" to sterilize surfaces in your home, and "Nightvision" lights that bathe the space in infrared light that your eyes can't see but all of those low-light night vision home security cameras rely on but can't seem to produce enough of on their own.
The Lifx app on your phone provides endless customization through scenes. They can be triggered with a single tap, set to run on a schedule, and more. When it comes to setting the right mood for work or play or study or just doing laundry, Lifx's highly customizable lights are a sure bet to get the job done right.
Color combo champion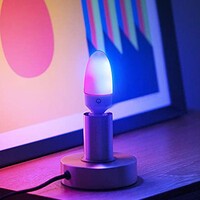 The ultimate mood setter
Sure, you could set your bulb to be this color or that color, but what if you could set it to be multiple colors? That's what Lifx's Polychrome tech is all about — and it's in bulbs, strips, and bars.
Govee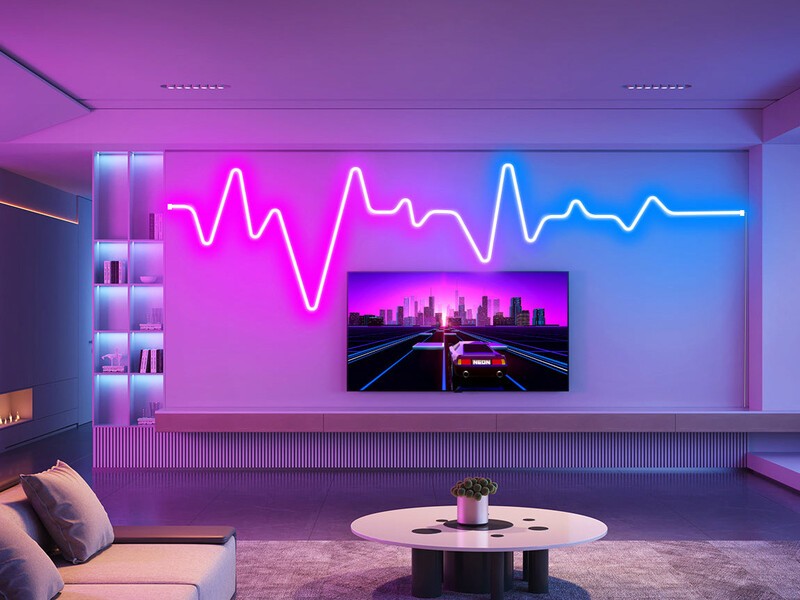 Govee brings an almost confounding amount of variety to their smart lighting products. Not only do they offer almost every conceivable form of light, but maybe are available in as simple or complex of a setup as you'd like. You just want a lightbulb you can control over Bluetooth from your phone? You got it. Want something you can hook up to Wi-Fi and control multiple lighting zones? Can do.
From floor lamps to neon-like flexible light strips to camera-driven TV backlights to LED wall panels to outdoor string lights to even lights you can install in your car, Govee brings all of the color and smarts to bear. And even though there's no hub required to make all of this work, you can still control Govee's lights via Amazon Alexa and Google Assistant, so as your smart home expands so can your lighting capabilities.
Go wild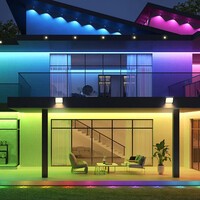 Numerous options for inside and outside
With basically every lighting option under the sun available and as smart or dumb as you'd like, Govee is a great choice to bring some to color all of your home.
Lutron Ketra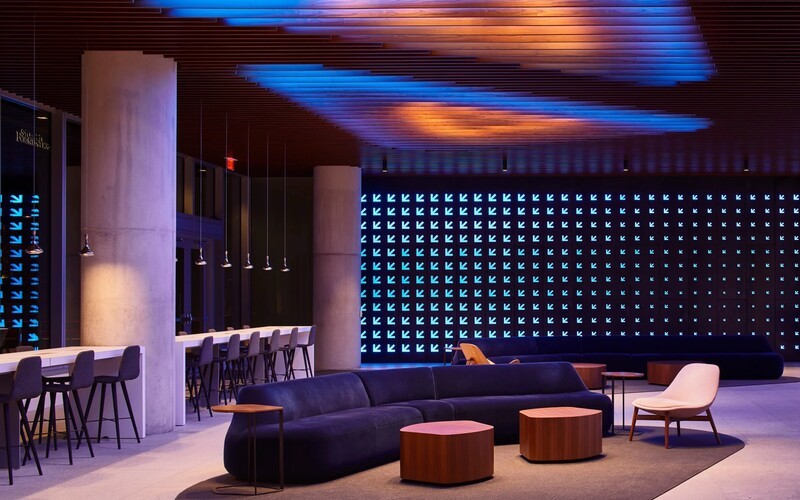 There's something to be said for just paying somebody to do it for you. All of the "consumer grade" smart lighting systems can be really great, but you'll spend a lot of time installing lights, connecting to networks, and messing around with settings and automations. If you have the money, and you need to do a bunch of rooms at once, why not go big and have a professional installation done? Lutron Ketra may be for you.
Of course, you'll pay for the privilege of not having to go the DIY route, but having somebody who already knows these systems inside and out designing, installing, and maintaining it all for you takes a lot of the burden of trial and error off your plate. For some that's well worth the price. The Ketra system is primarily meant to be installed in new builds or heavy renovations, and that part-of-the-building setup means that your specific setup can be designed to fit the exact space you're working in, versus trying to adapt to whatever ceiling lights and outlet availability your room already has.
Ketra is highly customizable, as its meant to blend seamlessly into and enhance the interior and exterior design of your building. There are dozens of different ways to configure just a simple flush-mounted ceiling downlight, depending on what your home design calls for. And because you'll have worked with a local design firm in the configuration and installation of this system, you'll have a local support contact you can have come to your home to help with the system. There's something to be said for just cutting a check and letting somebody else handle it.
Not for DIY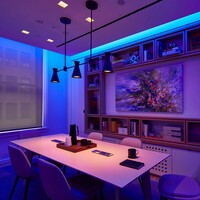 The premium upgrade
Not everybody is down to DIY their smart lighting system, and Ketra by Lutron is a great option for those that are looking for a truly premium lighting installation.
Read more